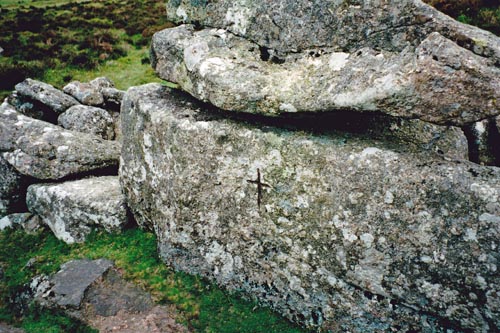 Location: Incised on a large boulder at the Southern entrance to the Grimspound hut circle.

Grid Ref: 701 808

Map location: Click here to view map.

Purpose: Not known

Size: The incised cross is 6 inches (0.15 metres) high and 4 inches (0.10 metres) across the arms.

Information: This cross was only noticed recently. No-one seems to know anything about it and no reference can be found in any of the established works published about Dartmoor.

We would like to hear from anyone who has any knowledge of this cross. If you know anything, please contact us by E-Mail from our Home Page and we will be happy to include any factual information you can give us.