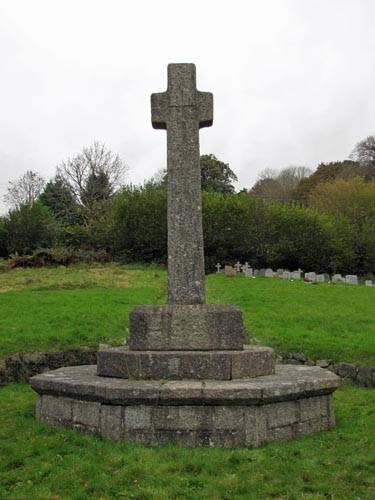 Location: In the centre of the Lustleigh Cemetery
O/S Grid Ref: SX/78571/80875 Longitude/Latitude (Degrees+/-): -3.71770/50.61490
Map location: Click here to view map.
Purpose: Cemetery Cross
Size: Not yet measured.
Information: This square cross sits in its base upon a two stage pedestal. The lower pedestal is composed of a number of stones arranged in an octagonal shape,

topped off by chamfered overhanging stones. The upper layer is of eight larger stones, again arranged into an octagonal pattern. The base has also been chamfered around its upper edge. The head of the cross contains a large clear incised cross.