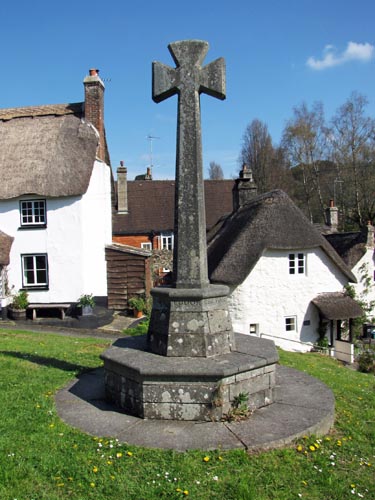 Location: On the village green, in the centre of Lustleigh.

O/S Grid Ref: SX/78521/81251 Longitude/Latitude (Degrees+/-): -3.71853/50.61827

Map location: Click here to view map.

Purpose: Erected as a memorial to the Rev. Henry Tudor, Rector of Lustleigh, who died early in the 20th Century.

Size: Not known.

Information: This is a fine Maltese cross, set on a double octagonal pedestal, topped off with rounded slabs. The lower pedestal forms a useful seat to sit quietly

and take in the picturesque surroundings and peaceful atmosphere of the village. Nearby, on the ground, lies a broken granite trough which is now in use as a flower container.